WELCOME TO SURFING SAINT-GILLES !
Founded 35 years ago, the Surfing St Gilles is one of the premier Vendée surfing clubs. We are open all year round to teach you how to surf. Our highly experienced instructors will have you up and riding the waves in no time. Fun guaranteed. Our lessons are open for ages from 5 years old up to …no limit. You're never too old. We've been teaching the sport that we love since 1987, and over the years we've learnt one important thing : « Catch a wave and you'll feel on top of the world ».
The clubs for the majority of the year with three friendly certified instructors are here from late February to the end of November . We welcome our members from the "Wave Garden" (from the age of 5) to adult lessons, including official competition training. The club has also close ties with the local schools since it supervises the "Sports Section". We are an inclusive club and can cater and surfers with disabilities are welcome. Promoting healthy surfing is at the core of the club's project.
A DYNAMIC CLUB FOR INITIATION AND PROGRESS
Affiliated with the French Surfing Federation and a major player in the discipline in Vendée, the club offers various activities:
– The training of competitors all year round
– Leisure and improvement courses
– Discovery courses during school holidays
– Development of Handisurfing and Health Surfing
Thanks to our camera located in front of the ocean, observe in real time the surf conditions of the Grande Plage of Saint-Gilles-Croix-de-Vie.
Avenue Maurice Perray 85800 Saint-Gilles-Croix-de-Vie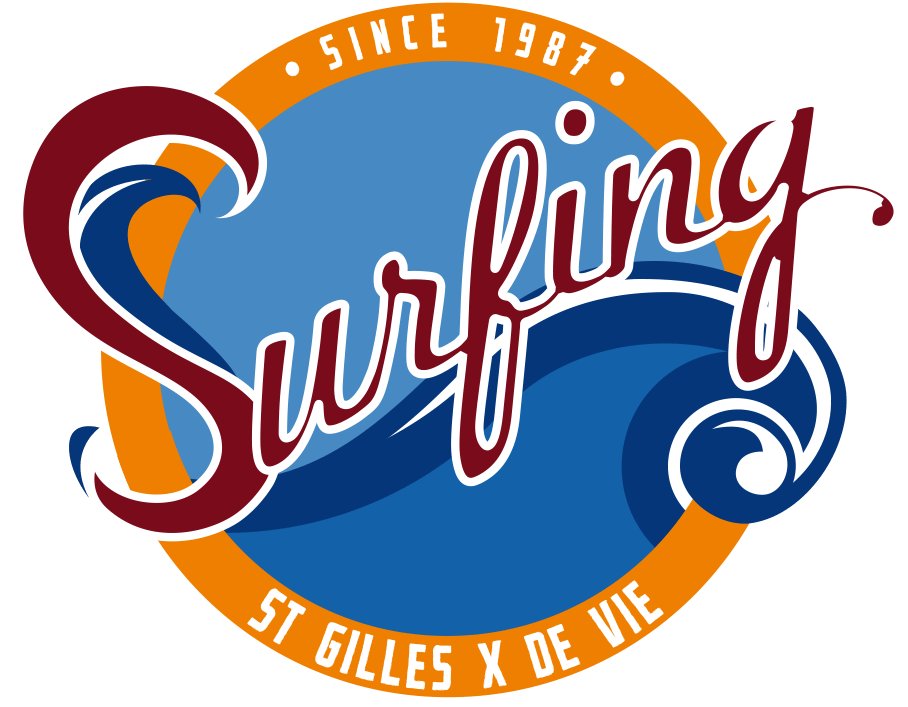 contact@surfing-stgilles.com
An emblematic club of Saint-Gilles-Croix-de-Vie since 1987, Surfing is open all year round to teach you how to surf. C'est avec un accès direct à la Grande Plage que nos moniteurs vous accompagneront dans les vagues dès 5 ans et sans limite d'âge.